About Borgholm & Nordic Night:
We are very exited to announce our next Nordic Night gathering, taking place in the magnificent 13th century castle Borgholm on the coast of Sweden, July 08, 2023.
We invite you to a full-day event including concerts, workshops and Wardruna meet & greet. Special guest and our opening act will be Norwegian Sami indigenous singer Mari Boine together with her band. Mari is a world-renowned award-winning musician. A pioneer and a legend in what she does and she has been an inspiration for Wardruna's music throughout the years.
Borgholm is one of Sweden's historical towns with a former city status (stad). The city is best known for the once-magnificent fortress – Borgholm Castle – which is now ruined and where our Swedish Nordic Night will take place.
During the Viking age, there was a marketplace in Köpingsvik dating from the 8th century. The oldest evidence refers to the medieval castle, which was on this site, is a letter issued by Magnus Birgorsson at the castle.
Borgholm is, despite its small population, for historical reasons normally still referred to as a city, even though Sweden, only counts localities with more than 10,000 inhabitants as cities.
Borgholm is the main city of Öland, but remains one of the smallest cities in Sweden.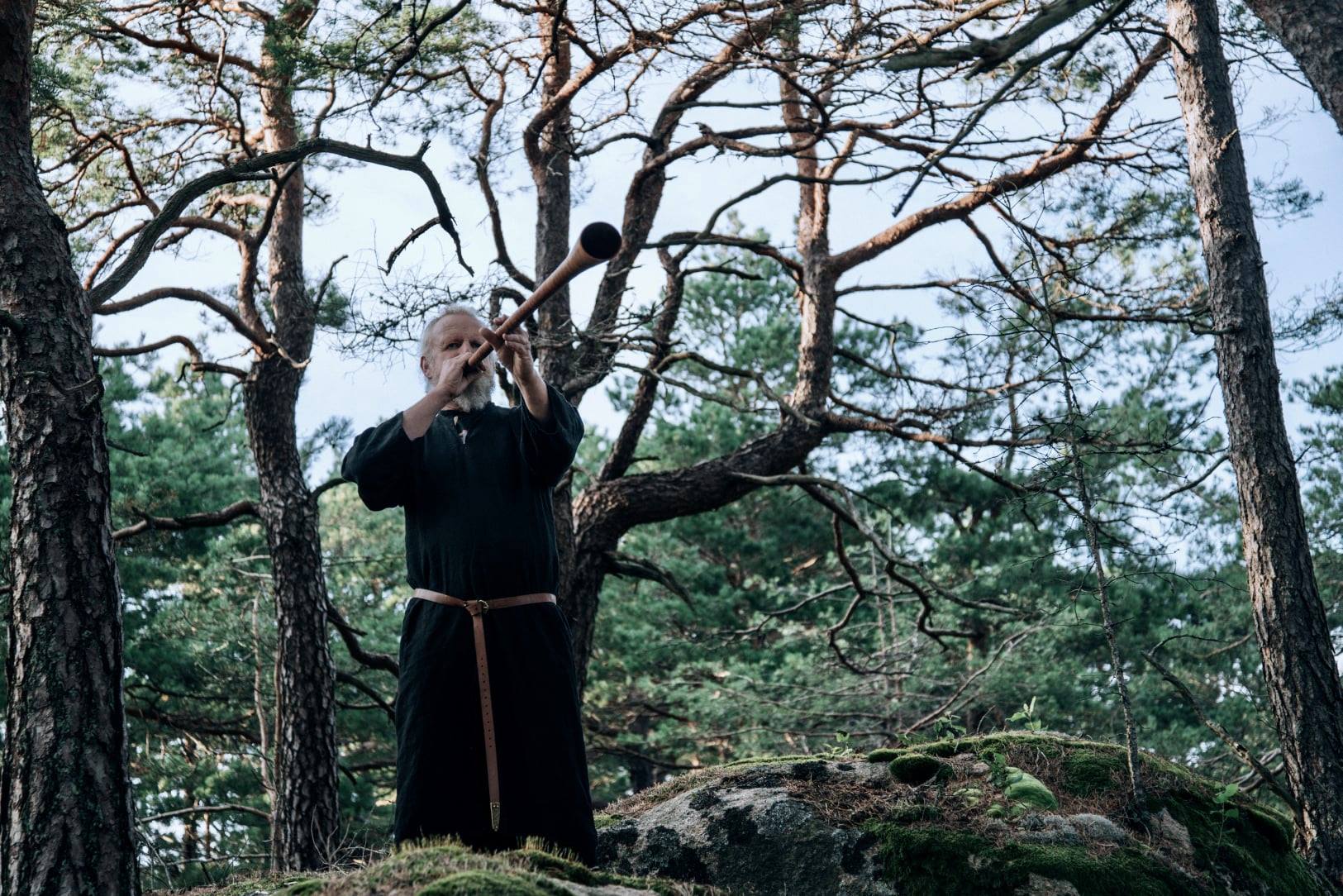 Workshops hosted by Einar Selvik and Eilif Gundersen.
Meet & greet with Wardruna!
Exciting opening performance from Norwegian Sámi singer Mari Boine.
At the Old Cinema in Borgholm:
13 – 14.00 – Einar Selvik 
"The thoughts and tools behind Wardruna"
Einar speaks about his approach to Norse historical music and the extensive creative concept behind Wardruna as well as his approach and study of the runes and other Norse esoteric arts. He will demonstrate a selection of the oldest Nordic instruments, play fully acoustic Wardruna music and there will also be room for questions from the audience.
14 – 15.00 – Eilif Gundersen
"Lurs and horns – frightening or alluring?"
Eilif speaks about the history and use of horns and lurs tradition in Norway – and in Wardruna – including physics and "magic". He will demonstrate and play the instruments and maybe present a pleasant lur-relative among the flutes. There will be room for Q & A.
15.00 – 16.00 – Meet & Greet with Wardruna
We are delighted to invite you all to meet everyone in Wardruna during this special day.
Everyone who purchased a ticket for any event will have access to the Meet & Greet.
At Borgholm Castle:
19.00 – Doors
19.45 – Marie Boine


21.15 – Wardruna
Practical information for your Nordic Night Experience:
(click on link)